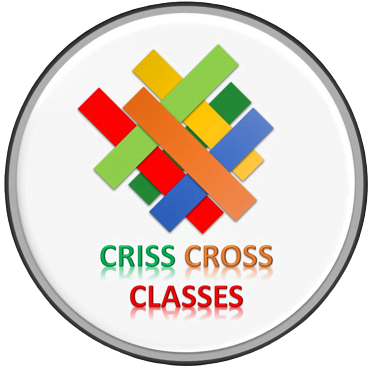 A place to redefine your journey of learning with best teachers, high quality content and world class support.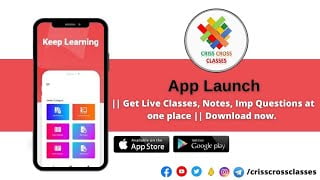 We are discontinuing this app on from 1 July 2022. you can download our new app from given link and continue your journey
Criss Cross Classes invites you to experience the new way of learning
We, in Criss Cross Classes are trying to teach the traditional subjects in a modern and more interesting way.
Rather than focusing over marks we have developed our content and courses in such a manner so that, students could understand the topics in natural manner with practical examples.
All the content developed by us is simple in language and easy to understand.
After experiencing huge success offline. Criss Cross Classes has achieved some great numbers online as well. Check out some of our key achievements.
The power of an organisation is its team. We believe that great teams build great organisations. In Criss Cross Classes we have a great team who makes our achievements possible with there loyal efforts and continuous hard work.
We have always worked for the students therefore the main achievement for us are the appreciations we got from our students.
Amazing Channel for self preparation. the quality of content is unmatchable and the way of explanation is exceptional
Notes and the way of explanation is very nice, you made my journey of 12th easy
Sir aapke padane ka tarika best h, sb kuch aaram se smjh aa jata h, thank you sir
Hi, I am Abhay Gupta and I am sharing my experience with Criss Cross Classes. I found Criss Cross Classes something about 8 months ago, when lockdown was imposed. I was searching on YouTube for classes of 12th class in Hindi medium and I saw Criss Cross Classes' videos and It was pretty helpful for me and really, the way of teaching and explaining is fabulous and want to thank Criss Cross Classes to make the way of 12th easier. I am preparing for competitive exam also so it was little bit difficult for me to cope-up with both as I hadn't any option to ask help for 12th but I can say that Criss Cross Classes is boon for me and I surely hoping that I will score above 90 marks in 12th and also perform good in my competitive exam. Thanks Criss Cross Classes.
We welcome your suggestions and questions because. your questions give us a chance to serve you and your suggestions help us to improve. 🙂